Interactive Visualization Systems Laboratory
Our goal is to provide data-forward interactive visualization systems to help readers dive deep into high-quality data and enable deep, human-focused analysis. Our work focuses on creating tools and systems that allow for readers to explore questions about data in clear and straightforward ways.
---
Weather Data with Historical Context for Your Location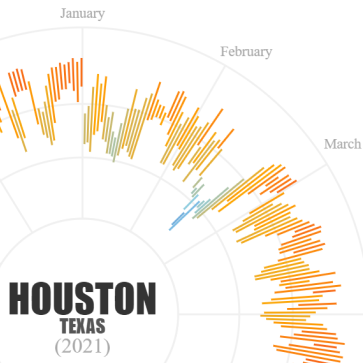 A data-forward radial visualization of the historical temperature record of every large city in America.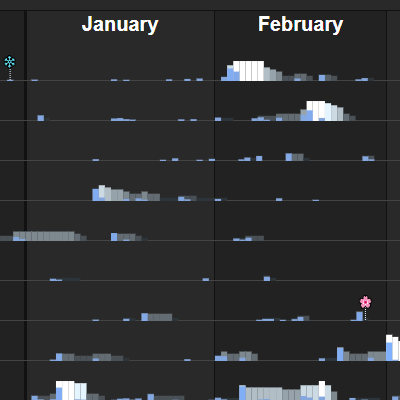 A data-forward exploration of historic snowfall and snow depth across 5,000 cities in the United States.
---
91-DIVOC Project: COVID-19 Visualizations
---
Select Earlier Visualizations Work
Courses and GPA Visualizations
Diversity Visualizations
Data Science and Probability